To:

Auckland Council's planning committee
Moratorium on helipad consents for Aotea / Great Barrier
March 2022: The petition is now due for submission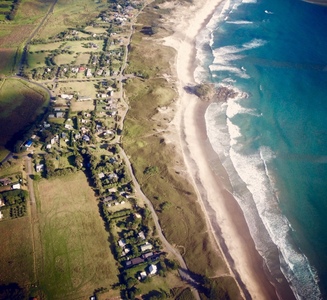 Introduce an immediate moratorium on all new helipad consents for Aotea / Great Barrier, while the impact of existing helicopter traffic is investigated and understood, and the local community, alongside mana whenua, seeks permanent limits on the number of helipads across the island.
Why is this important?
The Aotea community is greatly concerned about the recent increase in helipad applications for Aotea, and the fact the Hauraki Gulf Islands District Plan "specifically envisions helipad activity" and provides a planning pathway for new consents.
Our island is a precious ecological sanctuary; people live and visit here to experience a different pace and way of life. The potential proliferation of helicopters runs counter to this, and to the wairua of Aotea.
Whilst we fully support and value the vital medical helicopter flights that service the island, we take issue with private, non-essential helicopter flights. They are an intrusive source of noise and pollution and are driving division in our normally tight-knit community.
We call for a halt to all consent approvals, while a longer-term solution to this problem is found; one which protects our island's peace, ecology and world-leading night skies, along with the climate.