To:

Hon Nanaia Mahuta, Minister of Foreign Affairs
Stop deep sea mining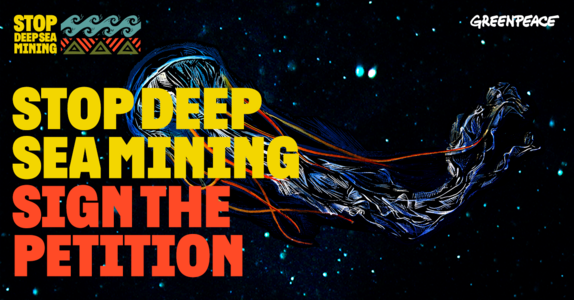 We call on you and the New Zealand Government to support a global ban on deep sea mining.
Why is this important?
https://www.youtube.com/watch?v=OWlBLjVDV8M
The deep sea is a treasure of biodiversity and home to untold wonders and possibilities.
Right now, mining companies from around the world are trying to plunder these pristine ocean depths, exploring the deep waters of the Pacific and developing technologies to exploit the seafloor.
But we can stop them before it's too late.
Acting now will keep the lid on this destructive industry, preserving the health of the ocean and people's way of life.
Many of our Pacific neighbours are calling for a moratorium to protect their waters from deep sea mining, but the New Zealand Government has failed to speak out against this dangerous industry.
It's time for New Zealand to take a stand. Join our call on the New Zealand government to support a ban a global ban on deep sea mining.
Sign and share this urgent petition.