To:

Canterbury Regional Council and Waimakariri District Council
Stop the Woodstock landfill!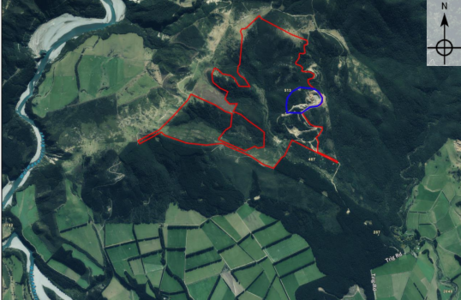 We call on ECan and Waimakariri District Council to not allow the new solid waste management and disposal facility for the disposal of construction and demolition waste, contaminated soils and special wastes at 513 Trig Road, View Hill, legally described as LOT 1 DP 481768.
Why is this important?
The Oxford Ohoka area is a pristine back country area close to the foothills of the Southern Alps. The aquifers underneath feed most of the Waimakariri and Christchurch water schemes.
Yet this beautiful place is at risk of becoming the dumping ground of toxic waste, soil contaminants, demolition and rubbish.
Woodstock Quarries Ltd are applying for five resource consents from ECan and one with Waimakariri District Council (WDC) to expand an existing hard rock quarry and construct a landfill on their quarry site at View Hill.
The landfill would take hazardous waste and spread across 12 hectares, with a volume of about 4 million cubic metres. It would accept about 100,000 cubic metres a year of construction and demolition waste including hazardous materials, asbestos, industrial waste and contaminated soil.
This proposed landfill will create multiple environmental risks over time. We are very concerned with the possibility of toxic materials leaching into groundwater, sediment runoff, and the risk of the landfill liner failing.
With increasingly severe weather there are potential risks from heavy rainfall and high winds spreading dust.
We are concerned with the increase in heavy traffic, a proposed extra 20 trucks a day.
The Quarry location is 900m from the Ashley fault line, which has been assessed as moderate risk, and no assessment has been made should the Alpine Fault earthquake happen.
View Hill is the wrong place entirely for a landfill and the Councils must decline all five consents. Support local residents and sign our petition to stop the landfill!
✍🏼 You can make a submission against the landfill here: https://www.ecan.govt.nz/do-it-online/resource-consents/notifications-and-submissions/notified-consents/woodstock-quarries-limited/
Links
https://www.stuff.co.nz/environment/130678211/residents-of-small-town-caught-off-guard-by-deadline-for-massive-landfill
https://www.newshub.co.nz/home/new-zealand/2022/12/residents-from-small-north-canterbury-town-fight-to-save-countryside-from-proposed-landfill.html
How it will be delivered
We will deliver this petition as part of the submission process.