To:

The New Zealand Government
Ban plastic bottles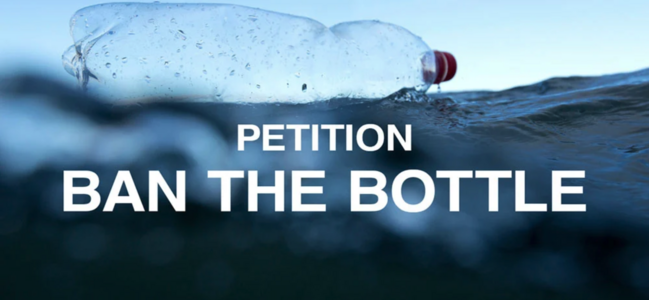 I urge the Government to ban unnecessary single-use plastic bottles* in NZ, and to incentivise reusable and refillable alternatives.
Why is this important?
★ 1 July 2022 ★
Yesterday we delivered your name with our petition to Ban the Bottle. Over 100,000 of us - 100,017 to be exact - have called on the Government, and our representatives in Parliament, to take real action to eliminate plastic pollution. On Parliament steps we handed over our powerful call to Green MP Eugenie Sage who will speak up for it in Parliament. Birdie, our large sculpture of a toroa, represented for us the cost to wildlife and Papatūānuku from the non-stop production of plastic pollution by companies like Coca-Cola.
https://www.greenpeace.org/aotearoa/press-release/petition-ban-single-use-plastic-bottles/
https://www.1news.co.nz/2022/07/01/100k-petition-to-ban-plastic-bottles-delivered-with-huge-toroa/
★ Every year it's estimated we toss away more than a billion plastic bottles here in New Zealand.
This plastic ends up clogging our landfills, getting shipped offshore and incinerated in places like Malaysia, where it harms human health, or it winds up on our coast, causing harm to wildlife like the toroa (albatross) and breaking down into tiny toxic pieces which end up in our food.
We all know the time has come for visionary action on plastic - let's ban throwaway plastic bottles* and mandate for reusable alternatives.
We're calling on New Zealand's government to ban single-use plastic bottles. Will you join us?
*The scope of this ban should include all 'ready-to-drink', single-use plastic beverage containers in the volume range of 0.1 litres to 3 litres (e.g. mineral water, soft drinks, sport drinks, juices, and milks).
How it will be delivered
This petition was delivered Thursday 30 June 2022.