To:

Prime Minister Chris Hipkins
Stop Fukushima radioactive waste water dump into the Pacific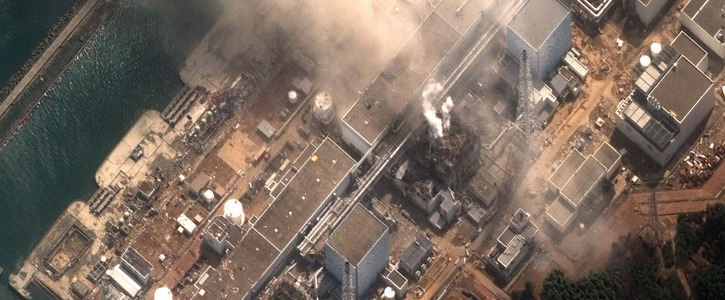 The New Zealand Government should oppose Japan's plan to dump radioactive water from the Fukushima nuclear disaster into the Pacific by filing a case before the International Tribunal for the Law of the Sea on the basis that Japan is not legally permitted to cause this pollution of the high seas.
Why is this important?
Japan is preparing to dump about 1.3 million tonnes of contaminated water into the Pacific over the next three to four decades. It claims this would be made safe through an Advanced Liquid Processing System (ALPS) and then dilution, but the water will still be radioactive.
The dump of contaminated water is part of the effort to decommission the Fukushima Daiichi Nuclear Power Plant, 12 years after it was overwhelmed by a tsunami.
International laws are clear that States cannot undertake activities in their own waters that will have harmful effects in the high seas. There is no question that releasing radioactivity is contaminating the high seas. By not challenging the move, Pacific leaders, including New Zealand, could be undermining [1] the objectives of the South Pacific Nuclear Free Zone Treaty, otherwise known as the Rarotonga Treaty.
Article Seven of the Rarotonga Treaty[2] places an obligation on states which are signatories to "prevent dumping" in light of the legacy of nuclear weapons testing in the region.
Ocean currents experts are predicting the waste would sweep right across the Pacific.
Nations in the Asia Pacific region, led by the Pacific Island Forum, have strongly voiced their opposition to the plans.[3] Some of the world's leading oceanographic institutes and marine scientists have criticised the weakness of the scientific justification[4] applied by TEPCO, the owner of the nuclear plant, warned against using the Pacific Ocean as a dumping ground for radioactive contaminated water, and called for alternatives to discharge to be applied.
Pacific Islands Forum (PIF) secretary general Henry Puna has said that the release poses major impacts and long-term worry for Pacific Island states who should not have to bear another nuclear testing activity.
Greenpeace International says [5] "The Japanese government is desperate for international endorsement for its Pacific Ocean radioactive water dump plans. It has failed to protect its own citizens, including the vulnerable fishing communities of Fukushima, as well as nations across the wider Asia Pacific region. The aftermath of the nuclear disaster at Fukushima is still strongly felt, and the Japanese government has failed to fully investigate the effects of discharging multiple radionuclides on marine life. The government is obligated under international law to conduct a comprehensive environmental impact assessment, including the impact of transboundary marine pollution, but has failed to do so. Its plans are a violation of the UN Convention Law of the Sea."
Greenpeace East Asia analysis[6] has detailed the failures of liquid waste processing technology at the Fukushima Daiichi plant and the environmental threats posed by the releases.
REFERENCES:
Rarotonga Treaty could be 'undermined' if Pacific leaders don't oppose Japan's nuclear dump | RNZ News: https://www.rnz.co.nz/international/pacific-news/492863/rarotonga-treaty-could-be-undermined-if-pacific-leaders-don-t-oppose-japan-s-nuclear-dump
Treaty of Rarotonga | NATIONS UNIES: https://www.un.org/nwfz/fr/content/treaty-rarotonga#:~:text=The%20Rarotonga%20Treaty%20also%20includes,radioactive%20matter%20(Article%207)
Japan must work with the Pacific to find a solution to the Fukushima water release issue – otherwise we face disaster: https://www.forumsec.org/2023/02/06/op-ed-japan-must-work-with-the-pacific-to-find-a-solution-to-the-fukushima-water-release-issue-otherwise-we-face-disaster/
2022-12 Position Paper: Release of Radioactively Contaminated Water into the Ocean: https://www.naml.org/policy/documents/2022-12-12%20Position%20Paper,%20Release%20of%20Radioactively%20Contaminated%20Water%20into%20the%20Ocean.pdf
Ignoring science, environmental protection and international law – G7 endorses Japan's Fukushima water discharge plans: https://www.greenpeace.org/international/press-release/59193/science-environmental-protection-international-law-g7-japans-fukushima-water-discharge/
Stemming the Tide 2020: The reality of the Fukushima radioactive water crisis: https://www.greenpeace.org/static/planet4-japan-stateless/2020/10/5e303093-greenpeace_stemmingthetide2020_fukushima_radioactive_water_crisis_en_final.pdf
How it will be delivered