To:

NZ Parliament
Support community energy for a just transition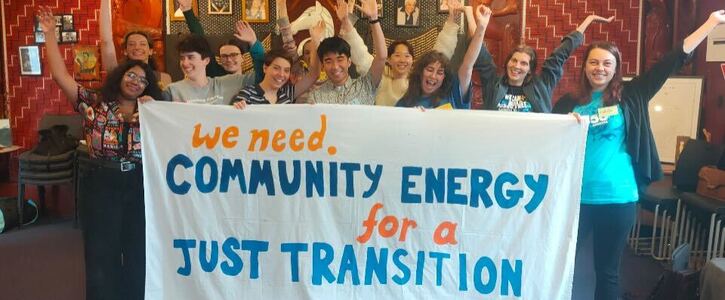 Commit to a strategy that will help Aotearoa achieve 750MW community energy generation and 400MW community storage by 2035
Why is this important?
We can't keep powering our lives with polluting fuels from last century that keep damaging our climate, our neighbourhoods, and our health. The fossil fuel industry is greedily lining its pockets and five major power companies in New Zealand profit from burning coal. Meanwhile, our communities suffer from stronger floods, droughts, polluted air, blackouts and soaring energy bills (in the last 30 years households power prices rose by 79%). Vulnerable communities are at the forefront of these devastating impacts.
Community energy is critical for a just and equitable transition to renewable electricity and tackling energy hardship. This is why we are asking our Government to make a commitment and release a strategy that will help Aotearoa achieve 750MW community energy generation and 400MW community storage by 2035.
We need to draw a line in the sand and speak up against our broken energy system and put an end to energy injustice. We can push our politicians to invest in affordable clean energy and introduce policies that will strengthen energy sovereignty. Will you join our fight for climate justice and start advocating for solutions?
We have the technology available to power our lives without killing our planet and harming our communities. Getting to 100% renewable energy electricity is 100% doable. We can have homegrown and locally-produced energy and stop being reliant on the fossil fuel industry.
Renewable energy projects create more investment across the economy. More community-controlled renewable energy will give people greater access to and ownership over their local energy systems and strengthen community ties.