To:

District Director of Te Whatu Ora Southern
Use wood chip not lignite coal to heat Te Whatu Ora Southern hospital!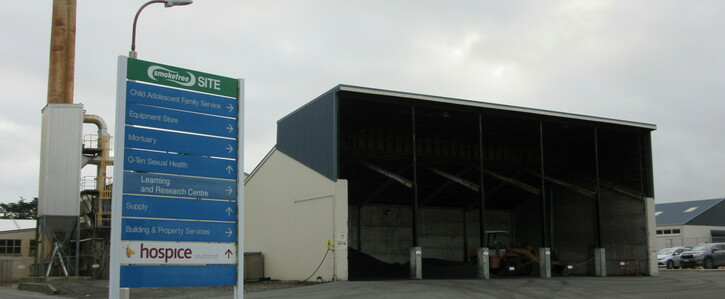 We urge Te Whatu Ora Southern to implement a change in hospital boiler fuel to wood chips instead of lignite coal. This needs to happen at the earliest opportunity to protect the health and wellbeing of people in South Invercargill and those who go to the hospital to get well.
Why is this important?
Health is the largest carbon emitter in public sector- with pollution affecting people's health.
Greenhouse gas emissions in Te Whatu Ora Southern are high compared with other major Te Whatu Ora regions. Actually Nitrogen dioxide emissions were three times that of other Te Whatu Ora regions.
Wood chips would reduce current health impacts of burning lignite ( coal), particularly in South Invercargill. Trials with wood chips at Te Whatu Ora Southern 2 years ago show these are able to be burned in the present boiler.
There are plentiful local sources of woodchip to fuel the hospital burners. A lot of this is currently burnt inefficiently in farm windrows, causing further air pollution. This could be repurposed for the hospital.
People in South Invercargill took up the Environment Southland free loan scheme to change from coal fires to clean energy options that have improved air quality. We are calling on Te Whatu Ora Southern to do the same and change to wood chips with urgency!
Petition organised by Jenny Campbell & Coal Action Murihiku - please contact Jenny by clicking her name at the top of the petition to discuss.
For more info on the issue: https://www.newsroom.co.nz/coal-switch-a-slow-burner-for-hospitals